I haven't done a post now for a good few months so I thought it would be a good idea to go over what I've been doing and why and also share some thoughts on some of the games I have been playing recently.
First of all, I want to say a big thank you to my readers, I was shocked to discover that in 2018 I have hit over 1200 views. I also want to give a special thanks to some of my readers from across the pond in the USA who make up around 30% of my customer base. 33% of my viewers are also from my neck of the woods, the UK – thank you neighbours! And lastly, but by no means least, I want to thank the rest of the world who make up just over a third of my reader base. Most of you are from the EU but there are others all across the world in places I never thought would take an interest and, to be honest, I find it fascinating seeing how far this website has gone. You might be interested yourselves so here's a long list of all the countries that waystogame.com has been (starting from most views to least):
Canada
Germany
Netherlands
Australia
Switzerland
France
Brazil
Philippines
Ireland
Norway
Denmark
China
New Zealand
Singapore
South Africa
Turkey
Russia
Malaysia
Finland
Slovakia
Hong Kong SAR China
Greece
Romania
Austria
Pakistan
Spain
Taiwan
Japan
Lebanon
Sweden
Italy
Belgium
Angola
Laos
Bahamas
Belarus
Egypt
Vietnam
Estonia
Mozambique
Ecuador
Iraq
South Korea
Oman
Iceland
Cambodia
Argentina
Brunei
Poland
Chile
Mexico
Serbia
Portugal
Hungary
It really means a lot to know that people out there have taken time out of their schedules to read my content so, as I thanks, I promise that I will keep doing my best to strive for creative and engaging content. If you ever want to make a request, or even write a post for my website, then simply email me at waystogame@outlook.com.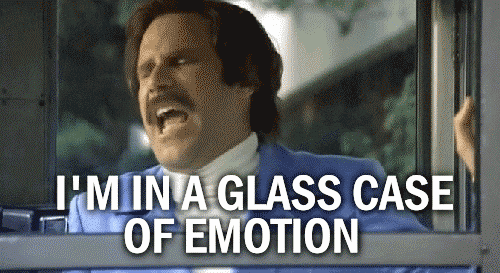 But the question still remains, where have I been? Well the sad truth is, I've been working full time. When I started this blog I did my absolute best to produce at least two in depth posts a month but I had the luxury of time back then as I was a student. Now I have graduated and work and it just doesn't leave me with enough time to do all the creative projects I would like to finish. I've also been writing a book in my spare time which has also taken a large chunk of my concentration. However, I intend to keep on going with this blog and will try to post regularly – though if there is a blip you can bet it's because I'm sleeping!
Although I have been working, when I get back after a long day there is nothing I enjoy more than gaming into the early hours of the morning. And, if you're familiar with this blog, you'll know that means I've been playing a lot of Rainbow Six Siege. I've also, however, been playing a lot of Squad and Battlefield 4. I've even tried the Battlefield V beta, which I planned to do a post about but time got the better of me.
As this blog creeps ever closer to it's first year anniversary I plan to continue posting content whenever I can. Do check out my twitter and feel free to comment your thoughts.
Stay tuned for my next post.